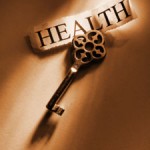 Turn on the TV, and it seems like there's a pill for every ill – and an accompanying lengthy list of potential side effects. That's bad enough but, now, according to a report, there is a dearth of studies that support the effectiveness of commonly prescribed drugs for managing back pain. These medications are called gabapentinoids, including gabapentin, the anti-seizure and nerve pain drugs.
In the following article, it's referenced that two physicians, Dr. Christopher Goodman and Dr. Allan Brett of the South Carolina School of Medicine, penned a commentary in the New England Journal of Medicine. The thrust of the article was on physicians who increasingly prescribe gabapentin and pregabalin for pain.
According to the article, the doctors wrote the following in their commentary: "We suspect that clinicians who are desperate for alternatives to opioids have lowered their thresholds for prescribed gabapentinoids to patients with various types of acute, subacute and chronic non-cancer pain."
The article states the following: "Both medications are also prescribed for non-licensed use, including non-specific chronic lower back pain that doesn't involve nerves in the legs and whose cause can't be traced."
Scary Side Effects
Like many pharmacological solutions, gabapentinoids and gabapentin have four common side effects:
Fatigue
Dizziness
Difficulties with mental activities or cognition
Visual disturbances
A Natural Alternative to Medications
As chiropractors, we are passionate about helping patients not only experience relief from acute or chronic pain but also help them enjoy restored function and mobility. Through a chiropractic adjustment, we can align the spine, which can result in pain relief. Perhaps best of all, chiropractic is completely safe, natural and effective. Yoga also can be considered as a means of attaining back pain relief.
If you've been suffering from back pain, we want to help you experience relief and a greater quality of life. Contact us today to book an appointment!