We Can Help
At Panorama Chiropractic, we understand that you may seek our help because you are in pain. Then, our primary focus is to give you relief and make sure you start feeling better as soon as possible. Others seek our help for wellness care, which allows them to enjoy the greatest levels of health.
To accommodate our patients' needs, we offer chiropractic care and Bioflex® laser therapy, sometimes used in combination for the best results. Some of the conditions we often see include
Disc bulges and herniation
Fibromyalgia
Golfer's elbow
Headaches
Low back pain
Osteoarthritis
Post-surgery patients
Sports Injuries
Sprains and strains
TMJ issues
Tendonitis
Tennis elbow
Whiplash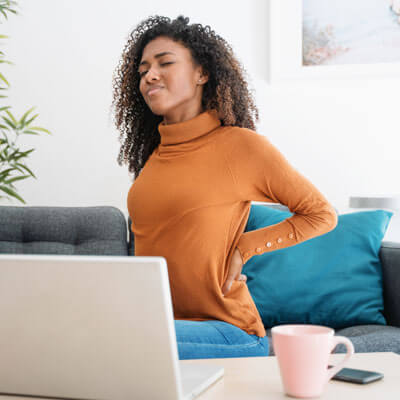 Experience your family's greatest levels of health. Book your time with our warm and welcoming team today!

We Can Help | (604) 575-1331