SpinaliS Chair Distributor
For many of us, sitting has become an all too frequent part of life. Whether it's sitting for several hours on end at your desk job or relaxing at home in front of the computer, the chair you spend your time in can sometimes wreak havoc on your back-without you even knowing.
The solution? A chair that aims to reduce back pain and prevent spinal deformation-we're happy to let you know about the SpinaliS Chair!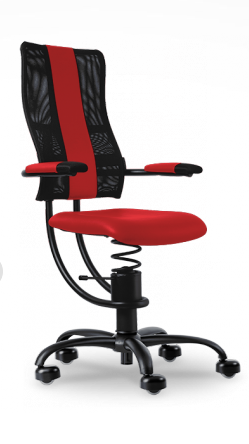 How Does It Help?
SpinaliS chairs come in a variety of designs, all tailored to help you maintain wellness in your body while you sit. Built ergonomically and with your spine in mind, SpinaliS chairs are made to:
Relax stiff head and neck muscles
Reduce lower back pain
Strengthen stomach and back muscles
Allow for natural movement of the body
Prevent disc problems
Perfect for all-day sitting
Unlike other chairs, the SpinaliS chair offers a unique moveable seat placed on a spring that allows you to properly move your pelvis while maintaining correct spinal position.
The Chairs
Click on any image to enlarge
Learn More Today
At Panorama Chiropractic, we're happy to help you understand even more benefits that SpinaliS chairs offer at your next visit and even recommend which may be best for your unique needs.
Be sure to ask us if you have additional questions!

SpinaliS Chair Distributor | Panorama Chiropractic