Meet Dr. Yuen Yee Ng-Skleryk
Aligning With the Chiropractic Philosophy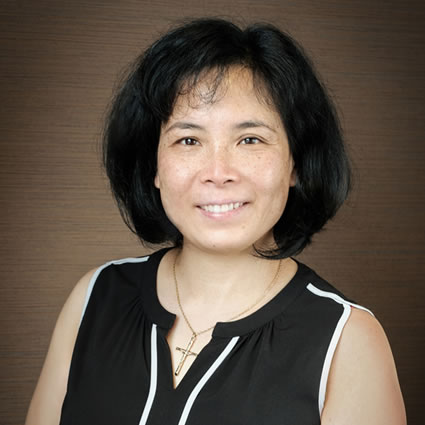 Dr. Y.Y., as patients call her, feels she was called to the chiropractic profession. Her entire family had been under chiropractic care while she was growing up. "The vitalistic philosophy of chiropractic resonates with me. If we optimize our body and have our nervous system working properly, we'll be in a state of ease." She first attended the University of Toronto, studying microbiology. Then, it was a natural choice to attend Canadian Memorial Chiropractic College, where she met Dr. Rob.
It was amazing to see miracles happen in people with such precise, light-force techniques.
After graduating in 1997, Dr. Y.Y. started out doing locum work. She enjoyed seeing how many different types of practices worked and honed her skills as a chiropractor. During this time, she became well-versed in instrument-based adjusting. She shifted her thinking to a non-symptom-based way of practicing, helping people go beyond their symptoms of pain to discover true wellness.
Continually Learning to Benefit Our Patients
The continuing education courses Dr. Y.Y. has completed include topics such as Torque Release Technique, developmental neurobiology, and pediatric chiropractic.
She is a member of:
The British Columbia Chiropractic Association
The Canadian Chiropractic Association
The International Chiropractic Pediatric Association
Staying Active in Surrey
Outside of her practice, Dr. Y.Y. is big on spending time with her family. She practices what she preaches and stays active by running. When she is not with her young children, she volunteers in the community at her church, her children's school and scouting.
Find out how Dr. Y.Y. may be able to do to improve your life. Contact our practice today!

Dr. Yuen Yee Ng-Skleryk | (604) 575-1331